Rick Giarratano - Commercial Real estate Advisor
Rick Giarratano has 23 years of commercial real estate experience in brokerage services. His primary focus has been on the leasing and sale of office, office/flex and industrial properties. Rick began his real estate career with CB Commercial (presently CB Richard Ellis) in 1995. Most recently Rick was with Fairbairn Commercial, Inc. for 18 years where he was a partner with the firm.
---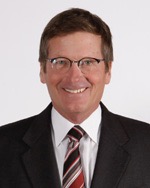 Mike Lindquist - Commercial Real Estate Advisor
Mike Lindquist has over 30 years' experience in commercial real estate. After a successful career in corporate sales and management, Mike joined Frederick Ross as an office broker where he was responsible for the Prudential 3.3 million square foot office building portfolio in Denver's Central Business District. Mike spent 9 years as an independent broker and focused on representing tenants and landlords in the office, industrial and retail marketplace after his experience with Frederick Ross. Most recently Mike was with Fairbairn Commercial, Inc. for 11 years.
---